OTR Wellbeing Champion Festival 2023
Leading the Movement in Well-being
Event registration is closed.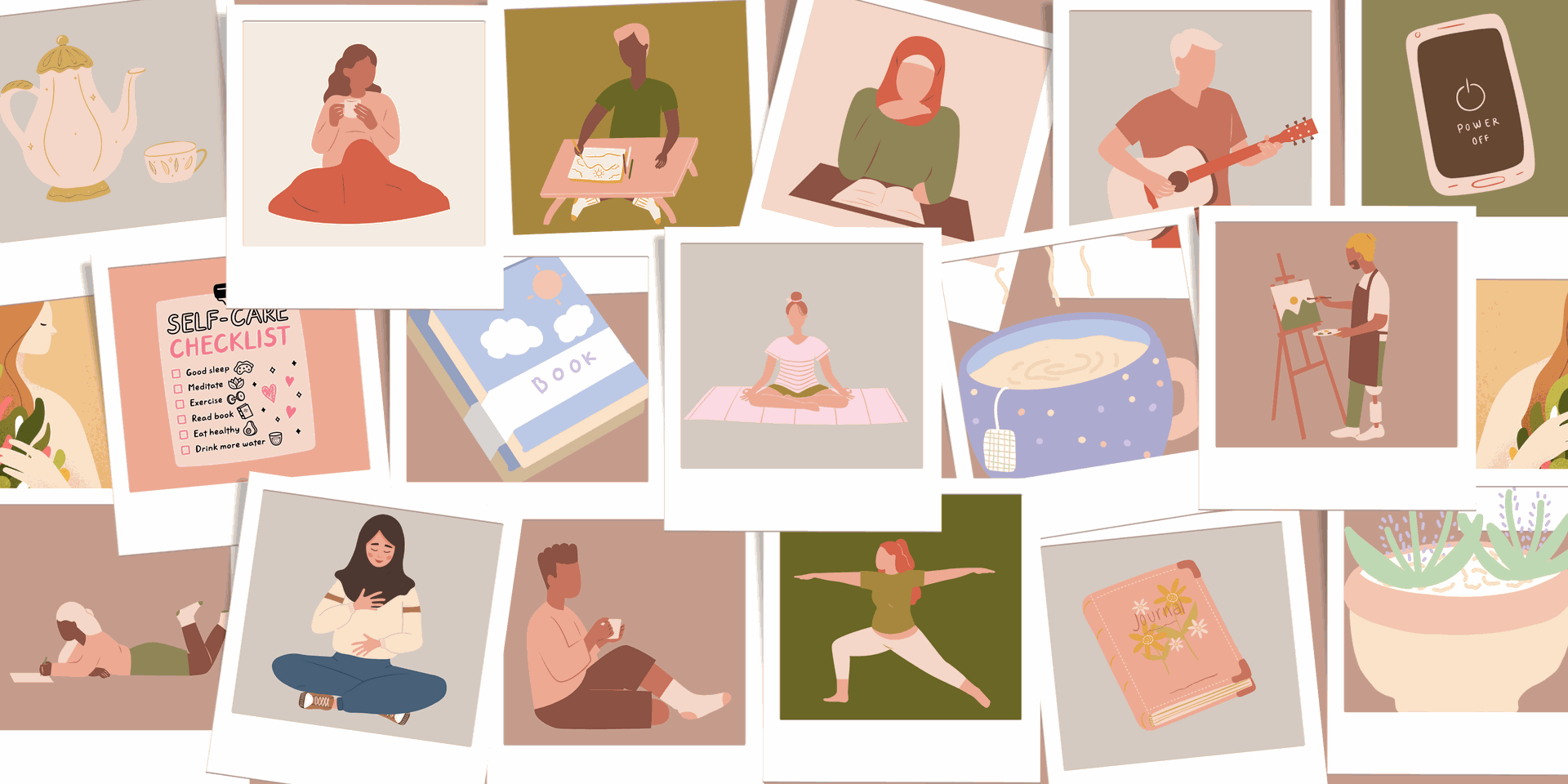 Join us for a day of healing, self-care and mindfulness - leading the Movement in Well-being! 

Important information: 
Date: June 25, 2023 (Sunday)
Time: 10:00AM - 03:00PM
Doors open at 09:30AM
Location: The Red Box, 113 Somerset Rd, Singapore 238165
Closest MRT: Somerset

We conduct these programs to support the mental wellbeing of the larger community. To help us keep these initiatives running, your donation is appreciated and much needed. Recommended amount: $10.
Please send your donation via PayNow to: WholeTree Limited (UEN No. 201022300R. To enjoy 2.5x tax deduction, please reference:
Your NRIC for individual donation

UEN for corporate donation


How to register:
You can choose individual workshops that are of interest to you.

If you like, you can register for all 4 workshops.

To register, simply click on "Tickets" and select the workshops you would like to attend.

For logistics reasons, you'll need to register for each workshop separately.

Space limited. First come first serve.
Program
10:00AM - Secrets of the Breath
by Suman Balani, Executive Coach, OTR Volunteer
Breathing heals on many levels, and understanding how it performs this function is good for both mental and physical wellbeing. Learn how to use your own breath to calm down, manage your mind and raise your energy levels for your overall well being!
11:00AM - Self-Care 101
by Yen-Lu Chow, Co-Founder & Executive Chairman, WholeTree Foundation and Over-The-Rainbow, Co-Founder and Executive Chairman of Asia Institute of Mentoring, Executive Mentor of YSI SEA and Founder of the Deep Human Movement. 
 "Self-care is giving the world the best of you, instead of what's left of you." - Katie Reed.
Mental wellness is not just the absence of mental illness, but the attainment of happiness and well-being. To create positive change in your mental world and to enhance your mental well-being, you need to start by looking within; tuning into your body, your breath and your mind, in order to get your inside right. When you are calm and happy inside, your outside world will fall into place. This is a journey in holistic self-care.
12:15 PM - Break


01:00PM - Mindful Qi-Gong
by Yong Zhen. Ms Yong Zhen struggled with anxiety and pressure while managing her F&B business. Though successful, money and success certainly did not fix her dissatisfaction. In one of her life's most critical moments, she made a choice.
Putting aside the demanding nature of a business and fulfilling the role of a mother, she started on a journey to unravel the inner workings of the mind. Three decades of learning from teachers of different practices led her to incorporate silent meditation and movement-oriented meditation such as Qigong.  This has miraculously reduced her emotional baggage.
Today at 65 she has rewritten her life story.  She now devotes her life to helping others "come unstuck" in their practice of mindfulness.
Awareness Is not a concept at play. Rather it is "seeing" the working of the mind. 
Understanding it, one's begun to stop grasping on whatever that arises. The mind and body are inextricably link. In order the "see" the mind, one practices slowing down the body, with the help of the breath with this intention set by the mind, it become obedient
Why breath? Breath is the only language the mind understands.  because breath is an aspect of nature which is in line with the mind and body.
One method is by lengthening our breath - learn how to "breath like a baby" and experience:
The lengthening breath that allows the mind to "make space". Reduce racing thoughts and grasping. That is utter freedom.

Enhanced awareness – with calmness be able to see the raising and ceasing of phenomena, and the body can begin to relax. This is intelligent living.
When we are too slow to cut the thought, and emotions arises - release them...
02:00PM - Introduction to Rejuvenate: An Authentic Holistic Approach to Your Wellbeing
by Amanda Ling & Dannie H.
Do you have these?
Constant Negative Thinking

Triggered Negative Emotions 

Subconscious Limiting Beliefs 

Repeated Inner Conflicts

Profound Bad Behaviours.
This program can influence to:
Reframe with Positive Thinking

Release with Positive Learning

Rebuild with New Empowering Beliefs

Realign with New Growth Mindset Values

Replace with Successful Habits
Join Healing Arts Practitioner, Amanda Ling and Leadership Wellness Practitioner, Dannie H. as they facilitate an introductory experiential talk in their unique and all-in-one comprehensive yet interactive approach to health and wellbeing; interconnectedness the elements of the environment, social, body, mind and spirit. 
You'll be able to:
Gain Clarity about your state of wellness

Renew your energy and mindset.

Dynamically balance your life through the physical, mental, emotional, spiritual, environmental and social elements.

Reflect and ignite creative solutions through expressive arts activities.

Manage stress and tension through movement, breathwork, sound healing, visualisation and Neuro Linguistic Programming concepts.

Leave the workshop feeling grounded and empowered.
Amanda Ling, Sound To Ground
Amanda is a multi-hyphenated individual who is passionate about integrating the interdisciplinary practices of music, arts, health and wellness through her therapeutic services and offerings, in order to nurture and empower individuals and teams.
An established musician, DJ, yoga teacher, sound healing practitioner and decluttering consultant, Amanda's experience spans across 2 decades. She has conducted and managed immersive sound healing experiences and wellness workshops for many corporations, festivals and retreats. Amanda holds a postgraduate Masters in Arts Pedagogy and Practice from Goldsmiths, University of London.
"I am passionate in sharing the integrated approach of arts and wellness through embodied reflective practices to nurture, evolve and transform one's holistic wellness and experiences."
Dannie H. , Mindstro
As a seasoned executive leader and a holistic well-being enthusiast, Dannie applies his wealth of experience to authentic executive wellness. Harnessing his strategic strengths, he is passionate about delivering the win-win of personal well-being for organizations and their leaders, engaging them in life skills and wellness habits to encourage resilience, well-being, and empowerment.  A career veteran, who helmed senior leadership positions, Dannie has effectively led the training and operations teams, across the Hospitality, Retail, Food & Beverage, and Attractions industries.
Dannie is a certified American Board for Neuro-Linguistic Programming (ABNLP) Trainer, Master Practitioner and Coach for NLP, Hypno-therapy and Time Line Therapy as well as an International Coaching Federation (ICF) qualified coach, and is a certified profiler. 
Dannie holds a Post-Graduate Diploma in Training and Development Dannie focuses on the well-being of executives and entrepreneurs, as they strive to become authentic high-performing achievers.
"I am passionate about enabling my clients to embed sustainable habits and routines for their overall well-being."